I'm rocking this new years resolution! I think by the end of the summer I'll be done my 12 books! I've started on number 11 and have 12 at home. Plus I put another book on hold for an ebook called "Where'd you go Bernadette."
Book 9 Was Flee, Fly Flown. I loved the premise of it. Two old ladies break out of the their nursing home and go on a vacation/adventure. It was one of those books that was both happy and sad. The dialogue between the ladies was quite funny, but it was also sad as you can read that they are both experiencing some form of dementia. The only thing I didn't love about it was that it was too short. It was such a great premise I wish it went on longer. =)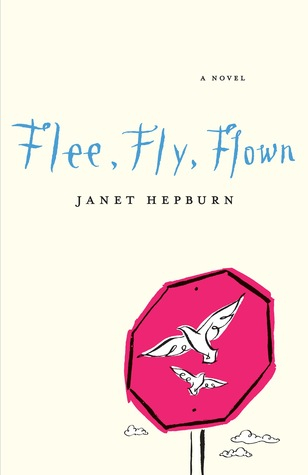 Book 10 Was Beautiful Ruins. This was a very well written book. The story takes place in the 60's and current time both in Italy and Hollywood. I really like books that each chapter is from a different point of view or time, sometimes different time periods. There were a great array of characters and by the end I was very excited to see how it all turned out.
Jenn